The Natural Tattoo Fading Process
Did you know your immune system continuously tries to remove your tattoo the moment ink is inserted into your skin? An immune system's main goal is to protect the body from outside intruders, bacteria, and infection. When a tattoo is applied, large ink particles are carefully placed in your skin's dermis, the deepest layer of skin. Both the needle puncture wound, and unfamiliar ink alert your immune system to send white blood cells to remove the foreign ink particles from your body.
However, tattoo ink particles are comparatively much larger than your white blood cells. Therefore, the cells are only able to chip away tiny fragments of ink at a time, which is why tattoos are permanent but gradually fade over a lifetime.
How Laser Tattoo Removal Works
Laser tattoo removal assists your immune system by breaking up the large ink particles and speeding up the natural fading process. During a treatment, our Astanza Duality laser releases extremely fast pulses of light energy onto your unwanted tattoo. The light energy safely penetrates your skin and targets the ink particles trapped in the dermis without damaging any surrounding skin tissue. The ink particles absorb the light energy, heat up, and shatter into tiny nanoparticles that your white blood cells then flush out naturally.
This process is repeated over a series of treatments until your desired skin goal is achieved. The number of treatments needed is specific to each client and their unique tattoo. Laser treatments are spaced 6 to 8 weeks apart to give your immune system time to flush out the shattered ink.
Most clients need 5 to 10 treatments for complete removal and fewer to fade a tattoo for a cover-up. However, all clients will require multiple treatments to target and shatter the numerous layers of ink that make up a tattoo.
Call our Flushing, Queens practice today to schedule a free laser tattoo removal consultation!
Our Technology
Astanza Duality
Mad Mike uses the
Astanza Duality
, the most powerful laser tattoo removal technology on the market. This industry-leading Q-switched Nd:YAG laser is backed by leading physicians, tattoo removal artists, medical spas, estheticians, and laser practitioners worldwide for its reliability, effectiveness, and safety.
The Duality emits two wavelengths of light energy (1064 nm and 532 nm) to target and treat a variety of tattoo colors, including black, brown, blue, red, orange, green, yellow, and violet. Furthermore, these wavelengths are safe to treat all skin types on the Fitzpatrick scale, even darker skin tones IV through VI.
The Duality combines an ultra-short pulse duration of 6,000 picoseconds with high pulse energy to produce intense peak power for optimal ink shattering, faster fading, and better results. Furthermore, the Duality's homogenous square spot beam reduces treatment overlap and minimizes the risk of unwanted thermal injury. The Duality is specifically designed to shatter tattoo ink particles without harming any surrounding skin tissue, making this the safest method for removing unwanted ink.
This FDA-approved laser not only delivers superior results, but it also provides safe treatments you can trust! For the best tattoo removal results throughout Queens and Brooklyn, visit Mad Mike in Flushing, New.
Pricing
Mad Mike Tattoo in Flushing, New York offers simple, straightforward pricing in addition to free consultations. We determine the cost of a laser tattoo removal treatment based on your tattoo's size. It's as easy as that–no hidden fees or charges!
During your free consultation, a team member will assess your tattoo using a variety of factors, educate you about the treatment and our Duality laser, determine the cost per treatment based on your tattoo's size, and figure out a pricing plan that best fits your needs.
Treatment Packages and Discounts
Since virtually all tattoos need multiple treatments to target each layer of ink in a tattoo, Mad Mike offers treatment packages and discounts to help save more. Please note that treatment packages must be paid in full prior to starting treatment.
10% off 3 treatment package

15% off 5 treatment package

20% off 8+ treatment package

15% off a cover-up tattoo after you receive laser tattoo removal fading

Refer a friend and both of you will receive 10% off your next tattoo

Buy removal of one tattoo, get 10% off the removal of a second tattoo.
Frequently Asked Questions
How many treatments do I need?
The average tattoo needs five to ten treatments to completely remove and three to four treatments to fade significantly. During your free consultation, we will assess your tattoo using a variety of factors to determine how many treatments you will need, including your tattoo's age, size, and location, ink colors, ink density, pre-existing scarring, skin type, individual health, and more.
How long does it take to see results?
Complete results can be guesstimated by multiplying the number of treatments your tattoo is assigned times the 6 to 8 week waiting period between each treatment. For some clients, that might be a few months whereas for most, it can take up to 10 months or more. However, all our clients have expressed that their results were well worth the wait!
Can you fade my tattoo for a cover-up?
Yes! Mad Mike Tattoo is first and foremost a leading tattoo studio that has been serving the greater Queens and Brooklyn areas for more than 15 years. We specialize in all things tattoo, tattoo removal, and cover-ups. At Mad Mike, we use laser tattoo removal to enhance our artwork and transform your skin.
Our talented artists recommend cover-up clients lighten their existing tattoo to create a cleaner canvas for them to work on. By fading your tattoo, we can incorporate more colors, shapes, design elements, and more into a cover-up piece that you're proud to wear.
Can you remove a specific part of my tattoo?
Yes! Selective tattoo removal is a popular option for clients who want to remove a specific element, like a name, from their tattoo without erasing any surrounding ink. Our Astanza Duality can precisely target a portion of your tattoo while leaving the rest of the ink un-touched.
How much does laser tattoo removal cost?
Mad Mike Tattoo offers affordable prices per treatment based on the size of your tattoo. We also offer treatment packages and discounts to help you bundle and save. Check out our pricing page or Instagram for the latest savings!
Does laser tattoo removal hurt?
Depending on your pain tolerance, laser tattoo removal can feel like a rubber band snapping against your skin or like tattoo application. Overall, the treatment is very quick and tolerable. Mad Mike offers skin numbing solutions to help alleviate any discomfort from the laser.
How long is a laser tattoo removal treatment?
Laser tattoo removal is a fast procedure that lasts anywhere from 1 to 15 minutes depending on the size of your tattoo and how many tattoos you wish to remove in a single session.
Is laser tattoo removal safe? 
Laser tattoo removal is the safest technique for removing unwanted tattoos. Mad Mike Tattoo uses cutting-edge laser technology to safely treat all patient skin types. Our laser technicians received expert training at New Look Laser College, the world's leading laser tattoo removal training program and are now Certified Laser Specialists (CLS) and Laser Safety Officers (LSO). We use custom protocols according to your unique tattoo and skin type to ensure the safest, most effective treatments and results.
Are there any side effects?
The weeks after a treatment, you may experience temporary redness, swelling, itchiness, blistering, scabbing, and pigmentation changes. These side effects are indications that your immune system is removing the ink from your skin. All of these side effects are temporary and will heal flawlessly as long as proper aftercare is applied outside of our studio. We will give you a list of comprehensive aftercare instructions to follow upon your visit.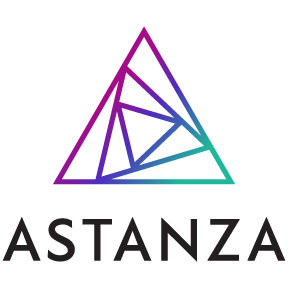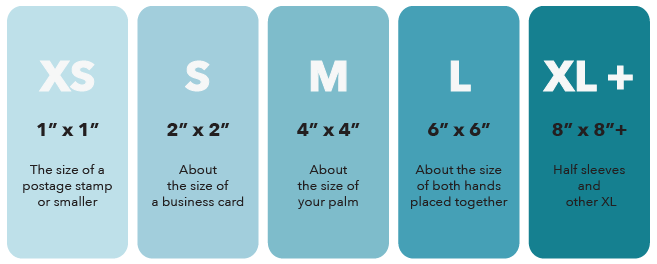 Tattoo Removal, Tattoos, & Piercings.
Located in Flushing, Queens; Mad Mike Ink is a New York name known for 15+ years. Need an awesome Tattoo? Want to get rid of not-so-awesome Tattoo? Or maybe you just want something pierced! No matter what it is, Mad Mike Ink is there for all your needs.